Are you looking for a Direct Lift retailer in San Mateo? Edwards & Sons Inc proudly carries automotive Direct Lift equipment. This brand is well known for upholding the highest quality and safety standards, an excellent warranty, and over 50 years of producing reliable lifts. Whether you're looking for ATV, motorcycle, midrise, or four post lifts, our experienced sales representatives can help find the right machinery for your shop.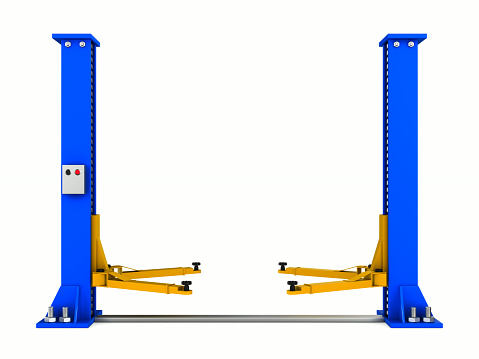 We offer a variety of Direct Lift products for San Mateo customers. We recommend equipment based on your budget, needs, and space. For instance, a car hobbyist who wants to easily maneuver under one classic car with tools may want a midrise lift. A large auto shop with dozens of cars coming in and out may need four post lifts to double parking space. A four post lift from Direct Lift does not have to be bolted to the ground. This gives you flexibility in your shop to increase parking space and move lifts as needed, changing the configuration as your business grows. Our goal at Edwards & Sons Inc is to meet your current and future needs, so we ask details about the types of vehicles and work you do as well as your future plans.
We are more than a Direct Lift retailer for your San Mateo shop. Our team wants to help you succeed. We carefully consider your needs, work with you on the details, and install quality equipment so that your shop can safely and efficiently operate. For over thirty years we have been dedicated to customer service. Just ask some of our customers nearby, like the County of San Mateo, Fremont Cadillac, City Toyota of Daly City, Tesla Inc, and more. We are excited to work on your next project. Contact us online or Call 1-800-48-EDWARDS and tell us about it!